Award-winning independent animation studio ZAG has partnered with Cross Creek Pictures to produce Melody, an animated musical film created and directed by Jeremy Zag, and starring singer-songwriter and actress Katy Perry in the title role.
Melody will be directed by Julian Zag, and Katy Perry will co-write and perform the songs for the film. The feature film will be produced by Jeremy Zag, Cross Creek's Tyler Thompson, Katy Perry and Michael Gracey (The Greatest Showman). Jeremy Zag is best known as the creator, director, and producer of the worldwide phenomenon Miraculous: The Adventures of Ladybug. ZAG introduces Melody to potential licensing partners at the Licensing Expo in Las Vegas.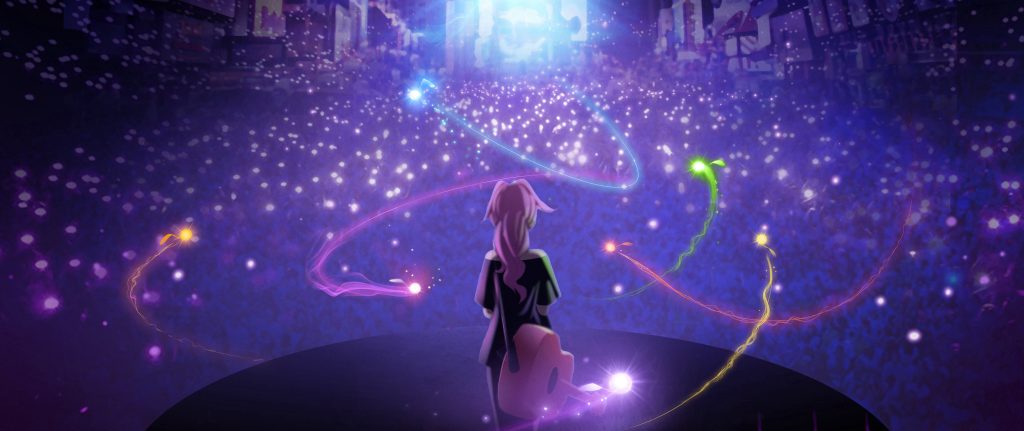 Open for free your account on Paramount+ and watch movies and series like The Rookie, Tulsa King, or Star Trek: Strange New Worlds. Also you may watch the NFL, NBA y other Soccer Leagues like UEFA.
It will interest you: 'Lightyear' will be released in June, new trailer
In this musical adventure, kind-hearted, insecure, but prodigious singer Melody must overcome the evil plans of Rose Stellar, an envious, evil queen of jealous pop who has sworn to destroy her. Set against the backdrop of New York City, Melody will take audiences on an adventure of song, laughter and heroic quest. With Melody, the "Seven Dwarves" as her musical notes will help guide her moral compass.
Filled with magic, love, and wonder, Melody is an uplifting and inspiring story of self-discovery that celebrates the importance of fulfilling one's dreams by believing in oneself, and above all, that loving is stronger than being loved.
"I've dreamed of making Melody for years, with a vision to deliver empowering messages in a wonderful world full of music and adventure," says Jeremy Zag. "As a pop star, Melody is adored by her fans, but as a young artist, she struggles with insecurity. On this journey of self-discovery, she realizes that the key to fulfilling her life's dreams is that she must learn to love herself first. Katy Perry's journey to stardom is embodied in Melody and given her career-long passion for being an inspiration to her fans, she is the perfect collaborator for our animated film."
Katy Perry is one of the best-selling artists of all time, with more than 143 million records sold worldwide. All of her studio albums released under Capitol have individually surpassed one billion streams on Spotify. She has nine US number one singles, and has received numerous accolades, including four Guinness World Records, five Billboard Music Awards, five American Music Awards, a Brit Award, and a Juno Award. Her critically acclaimed Super Bowl halftime performance is the most watched in history. She is also the most followed woman on Twitter with over 100 million followers.
CAA Media Finance represents the worldwide distribution rights to Melody, with Rocket Science co-representing overseas sales.
Read also: 'Red' is the most watched release on Disney +