Earlier this week, Tijuana-born singer-songwriter Julieta Venegas received another nomination for her collaboration on the hit song, "Lo Siento BB" with Bad Bunny and Tainy in the "Best Urban Song" category at the Lo Nuestro Awards.
A new pride for her career and a new opportunity to be closer to the taste of the public since these prizes are awarded by the fans and an exquisite curation of the participants by category.
Fans of Venegas have until Sunday, February 5 to vote for her favorite artist at www.premiolonuestro.com/vota. The winners will be announced at the celebration that will be broadcast live on Univision from the Miami-Dade Arena in Miami, Florida.
Julieta Venegas currently begins her new tour, "Tu Historia" in March 2023 in her hometown, Tijuana, B.C. Mexico on March 25 and with tour dates in CDMX, Ecuador, Peru, Spain and the United States. (full dates below).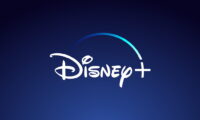 Open your account on Disney+ and you will have access to movies like Spiderman, Lightyear, Cruella and Pinocchio. You can also watch Star Wars series like The Mandalorian, Andor and The Book of Boba Fett.
Keep reading