Acclaimed alternative-pop band The Marías has today unveiled their inaugural Spotify Singles recordings, including a maximalist, sped-up and beat-driven rework of the band's downtempo single "Hush" (Side A) – lifted off their debut album Cinema + boasting over 10M Spotify streams to date – as well as a raw and haunting rendition of Bad Bunny's futuristic reggaeton hit, "DAKITI" (Side B). 
The new recordings feel right at home alongside the band's existing discography – with lavish textures, shapeshifting percussion, and influences ranging from Latin music and psychedelia to R&B and rock.
Lead singer María Zardoya shares of the new releases: "I've been a fan of reggaeton since I was little and listening to it is a nostalgic experience that takes me back to my beloved island of Puerto Rico. We wanted to explore those rhythms with this new take of 'Hush' and with the 'DAKITI' cover."
Today's release follows recent show-stopping television performances of "Hush" – including the band's appearance yesterday on the top-rated daytime program The Kelly Clarkson Show, as well as their television debut on Jimmy Kimmel Live! in September.
Also being announced this week is the band's partnership with HomeState. In collaboration with the Southern California tex-mex restaurants, the band has developed an original Band Taco (made with organic eggs, crispy corn strips, soyrizo, onion, Monterey Jack, and pico de gallo on a corn tortilla).
As of today, "The María" will be available at all HomeState locations, with proceeds going to support LA's Downtown Women's Center, the only organization in Los Angeles focused exclusively on serving and empowering women experiencing homelessness and formerly homeless women – providing meals, mental health and wellness resources, vocation training, and housing.
Launched in 2015, HomeState's Band Taco Program aims to bring together music and tacos in support of neighboring communities. Each taco is developed alongside the artist, original artwork is commissioned by a local graphic artist, and proceeds are donated to local charities. The program has raised hundreds of thousands of dollars and features alumni including: Vampire Weekend, Questlove, Chicano Batman, Khruangbin, Sylvan Esso, and more.
Earlier this month, the band released the official music video for their captivating single "Un Millón". The mesmerizing visual stars Zardoya and was directed by frequent collaborator Bethany Vargas.
Earlier this summer, the band released a remix of their hit single "Hush" courtesy of Portland's Still Woozy. The remix arrived shortly after the original track hit #1 on the Triple A radio charts, marking the band's first chart-topper.
Other recent releases include a reworked version of Claud's "In Or In-Between" (with Jesse of The Neighbourhood) and a stunning remix of Phoebe Bridgers's "Kyoto" which was met with praise from Rolling Stone ("psychedelic")..
Their debut full-length album CINEMA was released earlier this year via Nice Life Recording Company/Atlantic Records and was met with strong critical acclaim. Debuting at #9 on Spotify's Top 10 Album Debuts, it has since amassed over 40 million streams globall
The band's highly anticipated CINEMA North American headline tour will kick off at Las Vegas' Brooklyn Bowl on January 26 and include a show at NY's Brooklyn Steel on February 17, before culminating with a pair of hometown shows at The Novo in Los Angeles on March 12 + 13. A number of dates have sold out well in advance, with the second night added in LA by overwhelming popular demand.
CINEMA was written and produced entirely by Zardoya and the producer and multi-instrumentalist Josh Conway – within their LA apartment. In performing the music, the duo is joined by their closest friends Jesse Perlman (guitar), Edward James (keys), and Gabe Steiner (trumpet) to round out the band. When dreaming up their first full-length, Zardoya and Conway mined inspiration from such hyper-imaginative filmmakers as Pedro Almodóvar and Wes Anderson, achieving an untamed emotionality that acutely amplifies the most intimate of feelings. In addition to those influential classic films, the album's title also pays homage to the work María and Josh first collaborated on – creating music for film + television scores. (In a nod to the bilingualism of their work, the title CINEMA carries the same meaning in both English and Spanish).
You may read: The Metallica's Blacklist is now available in vinyl + CD
2022 CINEMA North American Headline Tour
1/26/2022 – Las Vegas, NV – Brooklyn Bowl
1/27/2022 – San Diego, CA – SOMA
1/28/2022 – Phoenix, AZ – Van Buren
1/29/2022 – Santa Fe, NM – Meow Wolf
2/1/2022 – El Paso, TX – Lowbrow Palace
2/3/2022 – Austin, TX – Emo's
2/4/2022 – San Antonio, TX – Paper Tiger
2/5/2022 – Houston, TX – White Oak Music Hall
2/6/2022 – Dallas, TX – Granada Theater
2/8/2022 – St. Louis, MO – Old Rock House
2/10/2022 – Nashville, TN – Exit/In
2/11/2022 – Atlanta, GA – Buckhead Theatre
2/12/2022 – Carborro, NC – Cat's Cradle
2/14/2022 – Washington DC – 9:30 Club
2/17/2022 – Brooklyn, NY – Brooklyn Steel
2/18/2022 – Philadelphia, PA – TLA
2/19/2022 – Boston, MA – Paradise Rock Club
2/22/2022 – Toronto, ON – Danforth
2/24/2022 – Chicago, IL – Vic Theatre
2/26/2022 – Madison, WI – Majestic Theatre
2/27/2022 – Minneapolis, MN – First Ave
3/2/2022 – Salt Lake City, UT – The Depot
3/4/2022 – Seattle, WA – Neptune
3/5/2022 – Vancouver, BC – Venue
3/6/2022 – Portland, OR – Wonder Ballroom
3/8/2022 – Eugene, OR – Sessions Music Hall
3/9/2022 – Sacramento, CA – Ace of Spades
3/11/2022 – Oakland, CA – Fox Theater
3/12/2022 – Los Angeles, CA – The Novo
3/13/2022 – Los Angeles, CA – The Novo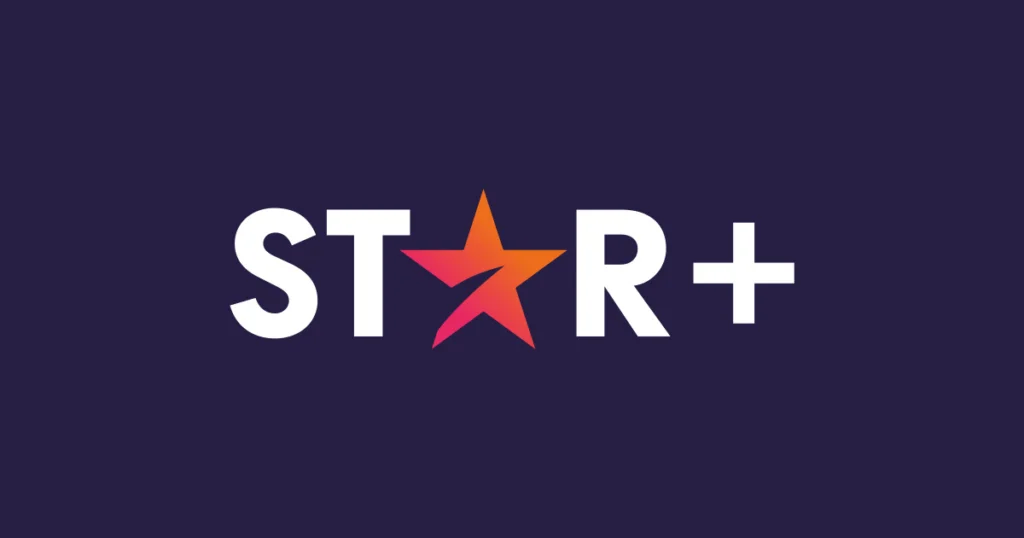 Open your account now in Star+ to see more sports and movies in their original language. Click to register.