Revry celebrates Easter and Oscar season with an entire April calendar highlighting incredible Queer content made by and for the community including multi-award winning festival favorites God's Own Country and TransMilitary.
Revry kicks off April Fools with it's hysterically charming, absurdist, original game show, Versus, hosted by RuPaul's Drag Race icon, Deven Green, where instincts and fun override smarts and knowledge. As Jesus rises on Easter, step into conversations about religion and sexuality with films like Mercy's Girl, Hell or High Water, Deviant…or the powerful documentary Call Me Troy, about the first gay Reverand who started the queer friendly Metropolitian Community Church, now, with over 200 congregations.
Throughout the month, Revry will continue to celebrate special holidays including the World Premiere of the dark comedy series Pet Peeves on National Pet Day (4/11) about pet psychic and ex-con Milton Michaels; the mockumentary comedy series Dope State on 4/20; Denial, a documentary about electricity, identity, family on Earth Day (4/22); for Perfect Date Day the comedy Sweater on 4/25; and on Lesbian Visibility Day 4/26, the appropriate I Lesb You.
Also this month, a week before the Oscars is the annual star-studded Dorians Film Toast, the official GALECA (The Society of LGBTQ Entertainment Critics) awards show highlights the best films and performances of the year. And starting on April 20th, Revry will launch its first weekly news show, Culture Q starting every Thursday.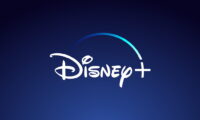 Open your account on Disney+ and you will have access to movies like Spiderman, Lightyear, Cruella and Pinocchio. You can also watch Star Wars series like The Mandalorian, Andor and The Book of Boba Fett.
Revry LGBTQ Recommendations
Boys Town (s1) – BoysTown is a modern day gay episodic drama about friendship, sex and relationships, exploring the everyday lives of seven friends and lovers. In a cross between a gay Desperate Housewives and Sex in the City, the guys are always getting themselves into messes they can't get out of.
Versus (s1) – From Ru Paul's Drag Race icon Deven Green and musician Ned Douglas, VERSUS pits contestants against each other in six rapid-fire challenges that will test their trivia skills, memory, and even knowledge of their own social media. Each episode features a new set of mini-games that no-one can prepare for!
Chica Busca Chica (OML on Revry) – This hot and hilarious lesbian soap opera takes you on a wild ride through the mixed up love lives of a group of sexy Madrid lesbians including the unbelievably gorgeous Spanish TV star Celia Freijeiro. Think: The L Word meets Almodovar.
Haunters – Iggy is a jerk who takes pleasure in other people's pain and embarrassment. But when Iggy suddenly dies and is sent to her version of purgatory – she gets a taste of her own medicine.
You may read: "I'd like to Thank the Academy", the most awaited phrase this weekend