Camille Vasquez has been the most searched subject in search engines and the most loved Latin person by the public in the United States. The trial of Johnny Depp and Amber Heard put her in the spotlight as she was the leader of the legal team that defended Depp in his defamation lawsuit.
The woman has achieved an important verdict in her favor for her career by having her client declared defamed, and although several actions by her client were also defamatory, in the end it can be said that Depp has won by taking more money in the succession of claims and counterclaims.
In a viral TikTok video, a fan named Carol Dagny (@caritodagny) stated that she was very happy to meet Vásquez as a role model:
I had to meet Camille Vasquez and tell her what an inspiration she is to so many Latinas!
This message from the audiovisual social network empowered other women who have projected their law career in the North American country, as user Andrea (@b.andrea111) replied to Carol Dagny as follows:
As a Latina entering my last year of law school, no one has made me more excited to join the field!
Who is Camille Vasquez?
Vásquez was born in San Francisco and is of Cuban and Colombian descent. In 2006 she graduated from the University of Southern California. She earned her law degree from her in 2010 from Southwestern Law School in Los Angeles and joined Brown Rudnick in 2018.
According to the president of the Latina Lawyers Bar Association, Lucero Chávez Basilio, Latin women represent only 2% of the legal profession, so the background of the trial between Depp and Heard influences many young women to feel interested in Vásquez's career and finally this bolsters the law school rosters. This is how Chávez Basilio made it known in conversation with the portal El Tiempo Latino:
It is important for us to be seen as professional and competent, so we celebrate that Ms. Vasquez can be an enthusiastic attorney and that is enough. It's wonderful that she can be a role model or at least an inspiration to other lawyers.
Read also: Camille Vasquez: a Colombian defends Johnny Depp
Camille, for her part, specializes in plaintiff's defamation lawsuits, contract disputes, business-related torts, and employment-related claims. She even received the award for one of the best American lawyers in commercial litigation.
She is also an expert in formulating offensive and defensive litigation strategies for private clients. She also has extensive experience handling parallel reputation management and crisis communication issues that arise from these engagements.
In the case involving the prestigious American actor, the Colombian-born lawyer questioned the fate of the $7 million that Amber had promised to donate to charities. In addition, she accused her of editing photos of her with injuries and bruises and insinuated that part of the success of the actress's career is due to her relationship with Depp.
Among the questions that drew the most attention and that contradicted Depp's position are an assault with a bottle in Australia and a role that Heard managed to get in the movie Aquaman. The lawyer has aroused the interest of many fans to the point that her face has been tattooed on her body.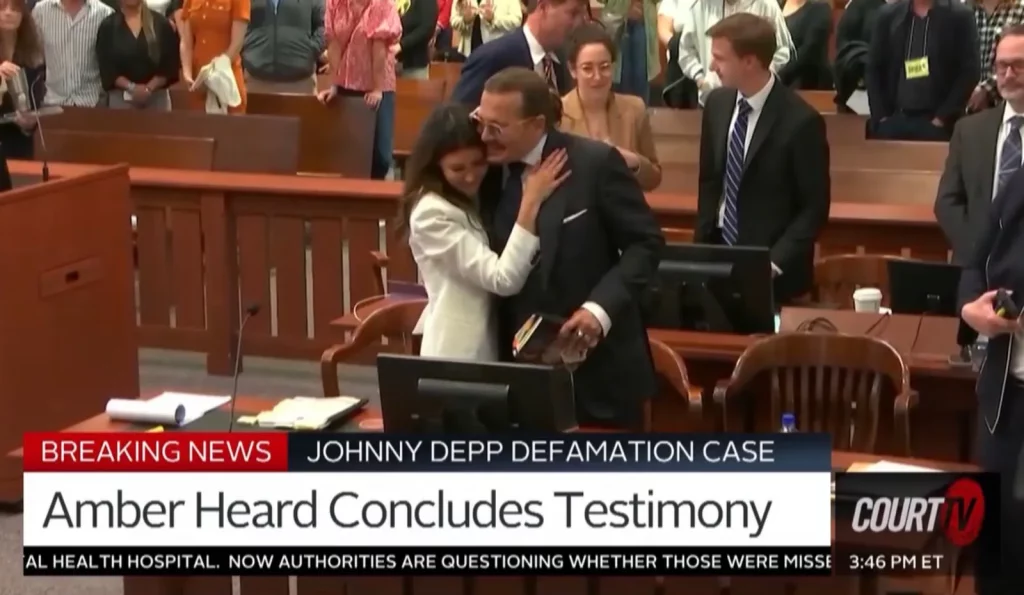 Unlock the World of Disney with Combo+ (Star+ & Disney+) – Flexible Subscription Options Click to see plans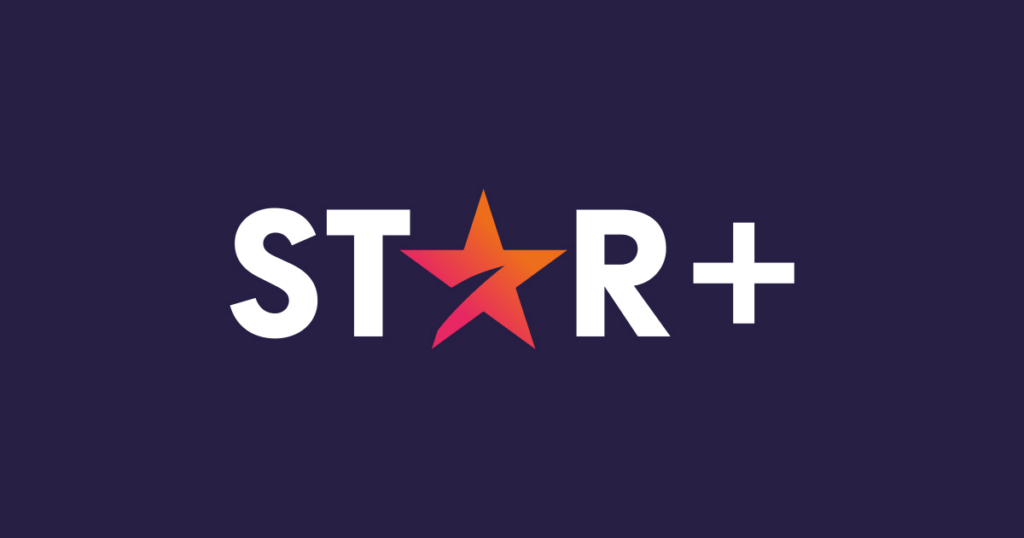 Also read: Camille Vasquez: the colombian lawyer defending Johnny Depp
However, the lawyer has also been criticized by members of the #MeToo movement against sexual abuse and harassment, who accuse her of discrediting Heard's claims and her claims. A user on Twitter expressed an explosive criticism about it as follows:
Thanks to Camille Vásquez for turning feminism back 50 years in less than two hours. History won't remember you kindly
The end of the trial, the decision of the jury
A jury found Amber Heard and Johnny Depp liable for defamation in their lawsuits against each other.
Depp sued Heard, her ex-wife, for defamation over a 2018 op-ed she wrote for The Washington Post in which she described herself as a "public figure representing domestic abuse." Although Depp was not named in the article, she claims he cost her lucrative acting roles. Heard countersued her ex-husband for libel over statements Depp's lawyer made about her abuse allegations.
Weighing the claims, a jury found that the two defamed each other.
Heard and Depp met in 2009 and were married from 2015-2016.
The jury awarded Depp $10 million in compensatory damages and $5 million in punitive damages. The jury awarded Heard $2 million in compensatory damages and no punitive damages.
The jury found that Heard defamed Depp in three separate statements in The Washington Post article, and that Depp defamed Heard in a statement made by her attorney.
The verdict is a "tremendous" legal victory for Depp and a disavowal for Heard, according to CNN legal analyst Joey Jackson.
"It's a tremendous win," Jackson said. "What he had to overcome was a First Amendment problem, which is that we all have the right to express our thoughts and opinions. What they (the jurors) said was, yes, you have a First Amendment right unless you say something that is false that damages someone's reputation and causes damage to their industry."
Heard kept her eyes downcast as the verdict was read. Depp was not present in court.
A source close to Johnny Depp confirmed to CNN that the actor would not be in court to hear the verdict due to "previously scheduled work commitments."
"Due to pre-scheduled work commitments that were made prior to the trial, Mr Depp will not be physically present for today's verdict at 3:00 p.m. and he will be watching from the UK," the source said.
Shortly after the jury returned its verdict, David Shane, a spokesman for Heard, confirmed that the actress plans to file an appeal.
The seven jurors in the case began their deliberations last Friday afternoon, but hours later they left for the Memorial Day holiday weekend. They resumed their discussions on Monday.
Before deliberations began, Judge Penny Azcarate told jurors that the verdict should be unanimous.
The trial garnered public and news attention, amid mutual accusations of violence between Depp and Heard. Jurors heard more than 100 hours of testimony, including lengthy statements from the actors, who accused each other of verbal and physical abuse. The evidence also included text messages and recordings of conversations.
Read also: A few days to know if Johnny Depp's defense wins the lawsuit
What did the jury rule on?
Amber Heard during her testimony on May 5.
In December 2018, Heard wrote an op-ed for The Washington Post titled "Spoke out against sexual violence and faced the wrath of our culture. That has to change," in which she wrote, "I became a public figure representing domestic abuse, and I felt the full force of our culture's anger for women speaking out."
Depp sued her for $50 million claiming that, although the actor is not named, "the op-ed was clearly (and consistently characterized as such by other media outlets) about the alleged victimization of Mrs. Heard after she publicly accused to her ex-husband, Johnny Depp for domestic abuse in 2016, when she appeared in court with an apparently battered face and obtained a temporary restraining order against Mr Depp on May 27, 2016."
And she claims Heard's accusations caused her financial losses, including being cut from future "Pirates of the Caribbean" movies after being the face of the franchise for 15 years.
What were Depp and Heard trying to prove?
Johnny Depp testifies in his libel trial against Amber Heard on Wednesday.
The final arguments of the actors' legal teams show what they wanted to prove. On Heard's side, that there was indeed abuse by Depp; and on Depp's side, that the fact that Heard presented herself as a figure representing domestic abuse is defamatory and that she was the abuser of her.
The actress's lawyer, Ben Rottenborn, claimed that Depp simply can't prove to them that he never abused Amber.
"A ruling against Amber here sends the message that no matter what you do as a victim of abuse, you always have to do more. No matter what you document, you always have to document more. No matter who you tell, you always have to tell more people. No matter how honest you are about your own imperfections and shortcomings in a relationship, you have to be perfect for people to believe you. Don't send that message."
The message from Camille Vasquez, Depp's popular lawyer, was through another channel.
"What Ms. Heard testified in this courtroom is the story of too many women," said attorney Camille Vasquez. "But the overwhelming evidence and the weight of that evidence shows that it's not her story. It's not Mrs. Heard's story. It was an act of profound cruelty, not only to Mr. Depp, but also to actual survivors of domestic abuse. That Ms. Heard present herself as a public figure who represents domestic abuse. It is false, defamatory and caused irreparable damage."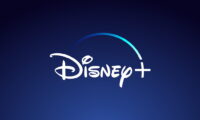 Open your account on Disney+ and you will have access to movies like Black Panther, Lightyear, Cruella and Pinocchio. You can also watch Star Wars series like The Mandalorian, Andor and The Book of Boba Fett.
Amber Heard's reaction
Amber Heard said she is "heartbroken" by the verdict, adding that the decision is a setback for women, according to a new statement from the actress.
"The disappointment I feel today is beyond words. I am heartbroken that the mountain of evidence was still not enough to stand up to my ex-husband's disproportionate power, influence and influence," Heard said.
Johnny Depp's reaction
Johnny Depp says he told the truth and the jury brought him back to life with today's verdict, according to a statement from the actor.
"From the beginning, the goal of bringing this case was to reveal the truth, regardless of the outcome. Telling the truth was something I owed to my children and to all those who have stood firm in their support of me. I feel at peace knowing that I have finally made it."