Bo-Katan Kryze will be one of the important characters in the third season of The Mandalorian. The legendary Mandalorian debuted in the second season where he desperately searches for the Darksaber, a powerful weapon that is in the hands of Moff Gideon. Bo-Katan helps Mando on his mission to rescue Grogu in exchange for the Darksaber.
In chapter 5 of The Book of Boba Fett, the Armorer explains to Mando the power of the Darksaber and how Bo-Katan fell short of the traditions of the Mandalorians. Under his leadership, the Mandalorians succumbed to the Galactic Empire, who massacred them in what became known as the Night of a Thousand Tears.
The third season of The Mandalorian will premiere in February 2023 on Disney Plus. At this time there is no definite date, so we will have to wait a few months to find out.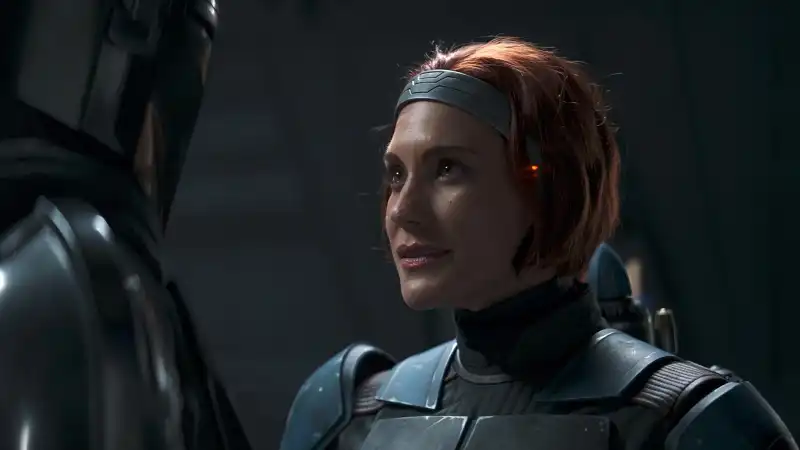 The trailer for the third season of The Mandalorian screened at Star Wars Celebration 2022 has leaked. As expected, the quality of the video is worthy of a pirate movie on VCD, however, it gives us a first look at what awaits us in the next season of the series for Disney+.
The teaser opens with the series' signature theme and shows a Gunsmith telling Mando that redemption exists. "I am going to Mandalore, so that perhaps I may be forgiven for my offenses," Mando tells Bo-Katan Kryze. The teaser shows familiar characters like Greef Karga and of course, Grogu (Baby Yoda).
Unfortunately, the camera that records the teaser moves in the middle of the video, so you can't see the full action. It is almost certain that this leak will not happen today, since Disney's lawyers are working overtime to eliminate it from all corners of the internet.
Also read: "This Is Us" airs their last episode this thursday on Star+
Unlock Now Live Sports Events, Series and Movies with Combo+ (Star+ & Disney+) – Flexible Subscription Options Click to claim 7 days free