The Impact of Tracy Spiridakos' Exit
As we delve into the evolving landscape of the popular NBC series "Chicago PD," it's crucial to acknowledge a significant change that's set to unfold in its 11th season. Tracy Spiridakos, who has brilliantly portrayed the character of Hailey Upton, is confirmed to be leaving the series. This departure marks a pivotal moment in the show's history, as Upton has been a central figure in the narrative since her introduction in Season 4.
Spiridakos' portrayal of Upton has been nothing short of remarkable, bringing depth and complexity to the character. Her journey from a recurring role to a series regular has been a testament to her talent and the character's resonance with the audience. Upton's presence extended beyond "Chicago PD," making appearances in spinoffs like "Chicago Med," "Chicago Fire," and "FBI," further cementing her importance in the Chicago universe.
The Aftermath of Jesse Lee Soffer's Departure
The news of Spiridakos' exit follows closely on the heels of Jesse Lee Soffer's departure from the show. Soffer, who played Jay Halstead, Upton's husband, left the series in its 10th season, creating a significant void in the storyline. The dynamic between Upton and Halstead was a cornerstone of the series, and their separation has left fans speculating about the future of Upton's character.
Season 10 concluded with a dramatic twist, placing another central character, Adam Ruzek, in jeopardy. This cliffhanger, coupled with the ongoing SAG strike, has delayed the premiere of Season 11, adding to the anticipation and uncertainty surrounding the series' future.
Exploring the Reasons Behind Upton's Exit
As we anticipate the upcoming season, several theories have emerged regarding the reasons behind Upton's departure. One plausible scenario revolves around the Roy Walton case, a defining moment in Upton's career. Her decision to protect her superior, Hank Voight, by shooting Walton, has left her in a precarious position, both morally and legally. This unresolved storyline could lead to Upton's exit, either through a decision to leave the Intelligence Unit or facing potential legal consequences.
Another theory suggests a more personal reason for Upton's departure. The strain in her marriage with Halstead, who relocated to Bolivia, has been a significant plot point. Upton's emotional turmoil and Halstead's absence could drive her to prioritize her personal life, possibly leading her to Bolivia in an attempt to reconcile with her husband.
A New Chapter for Upton and Halstead
Alternatively, there's a more optimistic outlook where Upton and Halstead reconcile and decide to start anew, away from Chicago. This scenario would offer a sense of closure and happiness for the characters and their fans. It would represent a fresh beginning for the couple, away from the challenges and dangers they faced in the Intelligence Unit.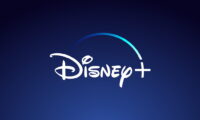 Open your account on Disney+ and you will have access to movies like Spiderman, Lightyear, Cruella and Pinocchio. You can also watch Star Wars series like The Mandalorian, Andor and The Book of Boba Fett.
Keep Reading