The Argentine reggae titans, Los Pericos, are marking over three decades of musical brilliance with their Perica Tour 2023. This tour is not just another series of concerts; it's a testament to their enduring legacy and a tribute to their global fanbase. The band is slated to grace the United States with three exclusive performances, adding another feather to their already illustrious cap.
As a band that has been the epitome of Latin ska and reggae, Los Pericos have carved a niche for themselves in the global music scene. Their upcoming U.S. tour is an extension of this grand celebration, and it promises to be an unforgettable experience for their American fans.
The U.S. Tour: Dates and Destinations
The Perica Tour 2023 will make its U.S. debut next month, featuring shows in some of America's most vibrant cities. The band is set to perform in Houston, Miami, and Orlando, where they will showcase an array of their most cherished songs. These cities are not just stops on a tour; they are cultural hubs that resonate with the band's eclectic style and diverse musical influences.
A Legacy Spanning Three Decades
Los Pericos have been a force to reckon with in the world of Latin ska and reggae. Their unique blend of musical elements has not only earned them a massive following but also the honor of being Latin America's ambassadors to the world of reggae. This recognition even extends to Jamaica, the very cradle of reggae music. With a staggering 3 million albums sold and an impressive tally of 3,000 live performances, Los Pericos are far from slowing down.
Secure Your Tickets Now
For those eager to be part of this musical journey, tickets for the upcoming U.S. dates are currently available for purchase on BBMUSIK.COM. Don't miss the opportunity to witness a band that has transcended musical genres and geographical boundaries.
Perica Tour 2023: The Itinerary
October 12: Mo's Place, Houston, TX
October 14: Miramar Cultural Center, Miami, FL
October 15: Legend, Orlando, FL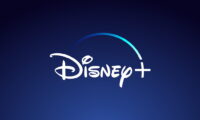 Open your account on Disney+ and you will have access to movies like Spiderman, Lightyear, Cruella and Pinocchio. You can also watch Star Wars series like The Mandalorian, Andor and The Book of Boba Fett.
Keep Reading