LP unveils their new single "Golden", a track that delves into the appreciation of lessons emerging from lost love. This is the first glimpse of their upcoming album, 'Love Lines', set to be released on September 29th.
The album mirrors the singer's introspective work across twelve tracks, featuring their signature powerful vocals, a genre-defying attitude, and heartfelt lyrics. Thanks to these elements and more, LP has become one of the most internationally beloved singer-songwriters of their generation.
The music video was directed by long-time collaborator Stephen Schofield, who has worked with artists such as Taylor Swift and Joshua Bassett. The video showcases LP performing their new single around a classic Californian mansion, maintaining their cool demeanor and characteristic poise as they dance rhythmically alongside golden models, reminiscent of past relationships.
LP's unparalleled catalogue has earned them over three billion streams worldwide. To date, LP has released six albums and three EPs, including 2020's 'Live In Moscow'; 2018's 'Heart to Mouth', which features the single "Girls Go Wild"; and the massive 2016 hit "Lost On You", which topped the charts in 18 countries and achieved Diamond certification in France, as well as Platinum in Greece, Italy (4X), and Poland. Their songwriting credits include hits for Rihanna ("Cheers (Drink To That)"), Rita Ora ("Shine Ya Light"), Cher ("Pride", "Red"), Backstreet Boys ("Love Will Keep You Up All Night"), Leona Lewis ("Fingerprint"), Céline Dion ("Change My Mind") and Christina Aguilera ("Beautiful People"). They have captivated an audience of over 25.7 million monthly listeners who fill their concerts around the world.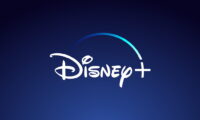 Open your account on Disney+ and you will have access to movies like Spiderman, Lightyear, Cruella and Pinocchio. You can also watch Star Wars series like The Mandalorian, Andor and The Book of Boba Fett.
Keep Reading