David Vélez, the co-founder and CEO of Nubank, has once again secured his position as the wealthiest individual in Colombia. This achievement is a testament to his relentless pursuit of innovation in the financial sector and his commitment to providing accessible banking solutions to millions of people.
Nubank, the largest fintech in Latin America and one of the largest in the world, has been a game-changer in the banking industry. With its customer-centric approach and digital-first strategy, Nubank has successfully disrupted traditional banking norms. It has democratized access to financial services, reaching customers who were previously underserved by traditional banks.
David Vélez's journey to the top is a story of perseverance, innovation, and a deep understanding of the financial industry. Born and raised in Colombia, Vélez moved to the United States for his studies. He graduated from Stanford University with a degree in Management Science and Engineering and later earned an MBA from the Stanford Graduate School of Business.
Before founding Nubank, Vélez had a successful career in the finance industry. He worked at some of the most prestigious investment banks and venture capital firms, including Morgan Stanley, Goldman Sachs, and Sequoia Capital. His experience in these firms gave him a deep understanding of the financial sector and the gaps that needed to be filled.
In 2013, Vélez co-founded Nubank with Cristina Junqueira and Edward Wible. The goal was to create a customer-centric, fully digital bank that could serve millions of customers who were underserved by traditional banks. Today, Nubank serves over 40 million customers across Brazil, Mexico, and Colombia.
David Vélez's success is a testament to his vision, leadership, and commitment to innovation. His story serves as an inspiration to entrepreneurs and innovators around the world.
David Vélez: A Snapshot
| Name | David Vélez |
| --- | --- |
| Occupation | Co-founder and CEO of Nubank |
| Education | Stanford University (Management Science and Engineering, MBA) |
| Career | Morgan Stanley, Goldman Sachs, Sequoia Capital |
| Achievement | Richest man in Colombia |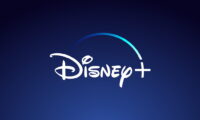 Open your account on Disney+ and you will have access to movies like Spiderman, Lightyear, Cruella and Pinocchio. You can also watch Star Wars series like The Mandalorian, Andor and The Book of Boba Fett.
Keep Reading