The Freelancer AC/DC Limited Edition Black Leather Watch by Raymond Weil is a stunning tribute to the legendary rock band AC/DC. This unique timepiece is part of the brand's 'Music Icons' series and is limited to only 3,000 pieces worldwide.
The watch features a 42mm polished stainless steel case with a black dial that showcases a high voltage pattern mark and the iconic AC/DC logo. The dial is two-toned, anthracite grey/beige, with an opening on the skeleton movement, allowing onlookers to appreciate the intricate mechanics of the watch.
This post contains links to products that you may purchase or subscribe online. If you make a purchase after following these links, we may receive a benefit and thus help our site to keep online.
The watch strap is made of light brown "Vegan leather" polyurethane, boasting FSC-certified vegan material. This self-winding timepiece has a 38-hour power reserve and is a celebration of the UK and its legendary band.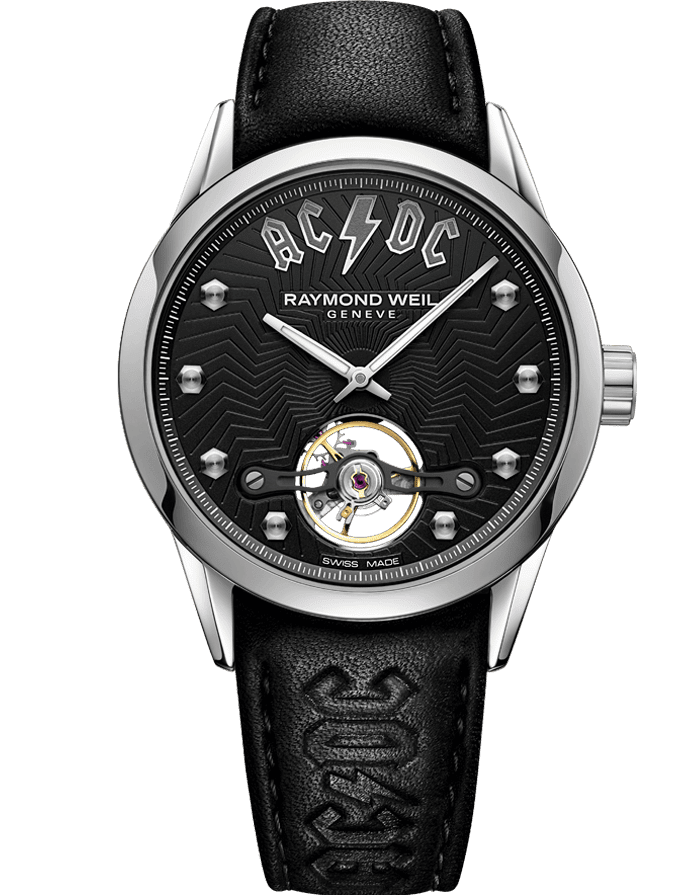 Priced at $2,375.00 USD, the watch is currently out of stock, but interested customers can join the waitlist.
This watch is not just a timepiece; it's a piece of music history that embodies the spirit of rock and roll. It's a perfect blend of Raymond Weil's horological expertise and a tribute to one of the most iconic rock bands of all time.
For more information on Raymond Weil's collections, you can check out our detailed review of the Toccata Collection and other Raymond Weil watches.
Keep Reading