Until a few years ago, very few people had heard of Óscar Murillo. He was one of thousands of young artists (now he is 38) trying to make a career for himself in London. Originally from La Paila, in Valle del Cauca (Colombia), he had arrived in the English capital at the age of ten where his parents, and himself, worked in cleaning services. Passionate about art, he graduated, without particularly standing out, from the Royal College of Art, one of the main artists' factories in the country, at whose desks David Hockney, Dinos Chapman and Frank Auerbach have sat.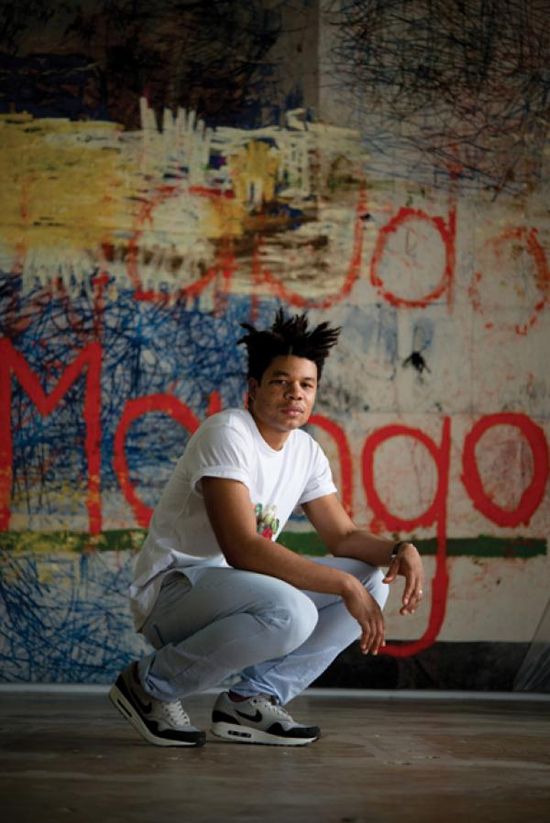 But his anonymity is over. On June 26, an unidentified buyer paid no less than $391,475 (about 290,000 euros) at Christie's auction room for a large mixed technique created by Óscar Murillo in 2011. And a week ago, another work by Murillo, Drawing off the Wall reached the artist's record by selling for $401,000 (297,000 euros) at Phillips de Pury's. The buyer, after a bitter succession of bids (the piece started at $30,000), was the actor and collector Leonardo DiCaprio, as confirmed by the Colombian magazine Semana. Suddenly, and by art of the market, he had the same economic value as two of the most recognized artists in Colombia, and in Latin America: Botero and Doris Salcedo. But on his professional resume his achievements are limited.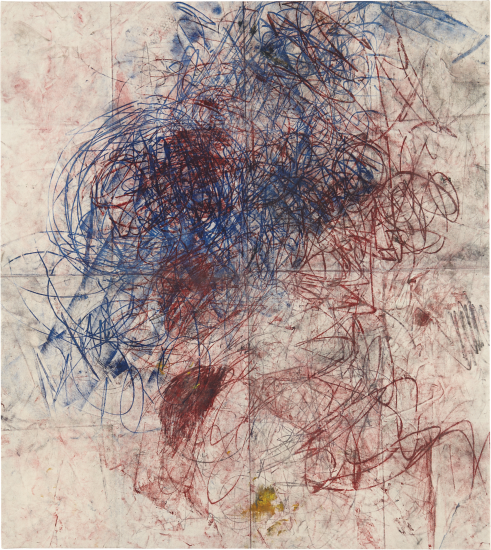 His works do not appear in temporary or permanent exhibitions in any major museum. He has had a presence, yes, at the Serpentine Gallery in London, where he presented a performance, and at the London Institute of Contemporary Arts (ICA). But there is no published monograph on his work. He also does not have the support of curators or weighty critics who support his work. And, in a national key, no Colombian museum has his work. In fact, he does not work with any gallery in his country. Although it seems that he could sign for Casas Riegner.
The only sure thing is that his work is very much liked by Charles Saatchi —the inventor of Damien Hirst, Tracey Emin or the Chapman brothers—, who treasures eight of his works. The Rubell family (Miami, United States) also has several pieces by Murillo. Justification enough for his paintings to fetch $400,000?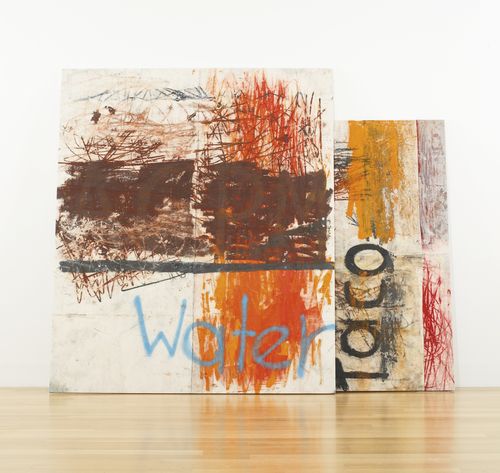 For some it is nothing but a new round between the largest unregulated market in the world, that is, the market for art, and its perpetual confrontation with culture. While for others it represents a victory against the Colombian art establishment. "How is it possible that the "rookie" Murillo has come to be worth so much if he did not allow himself to be robbed, swindled or underpaid by the new or old gallery owners who dominate the local scene, nor did he have to accept the starvation prices paid by Colombian collectors? ?" asks the artist Darío Ortiz ironically on the art portal esferapublica.org.
It will be necessary to give time its margin to separate the grain from the chaff. For now, Murillo, who has been compared to Jean-Michel Basquiat, both because of a certain physical similarity and because of his humble origins and taste for poor materials, is the new boy-wonder of world art. His name will soon start to ring a bell. As a first step, he has just signed for one of the most powerful galleries on the planet: David Zwirner. And following the logic of the market, surely his works already have a long waiting list in the rest of the dealers with whom he works. But are we dealing with a bluff, an artist created by and for the market, or is he really a basquiat? Who best speaks of a creator is his work. We leave several works for you to judge for yourselves. Basquiat or bluff?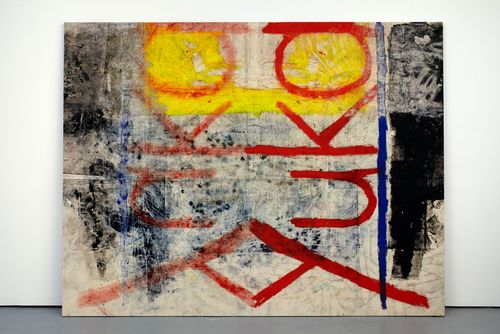 Keep Reading