In a house in the La Castellana neighborhood of Piedecuesta, all the animals that cross the imagination of Orlando Pérez are born, an empirical artisan who during the pandemic began to turn used tires into works of art.
"It all started when the quarantine began. I was a gardener and I lost my job. Next to my house there was a tire shop and I saw how these tires were taken to the trash when they had completed their cycle. My mom wanted a parrot precisely in a tire, so I went and asked for one, they gave it to me and I began to design the parrot. My mom liked it, and later I continued designing more animals, "says Orlando Pérez, recalling his beginnings.
The approval of his mother was all that Orlando needed to start this venture and to realize the talent he had to make all kinds of animals such as giraffes, bulls, snakes, eagles, owls, among others.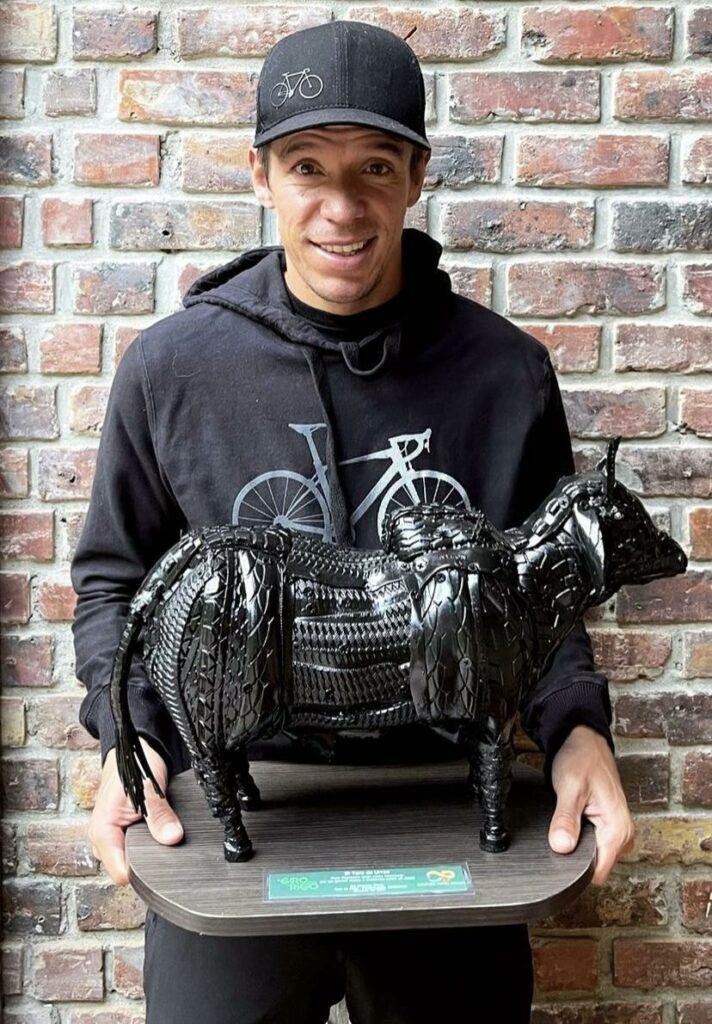 "I saw tires in the streets, in any corner, in the pipes, and I said: this can be given a second use and since then this work has fascinated me. This art is one of the many ways to show others how we can help the environment," Pérez said.
And that is the greatest satisfaction that Orlando can receive. Knowing that he is contributing a grain of sand for the conservation of the environment. In Colombia, according to DIAN figures, approximately 1,350,000 tires are imported per year, of which only 29% is retreaded. The total number of used tires that end up in streets and landfills is 958,500 units.
This foothill artisan not only designs and manufactures animals, he also makes chairs or 'jump-jump' for children. His talent has captivated the entire country, and even the cyclist Rigoberto Urán decided to buy him a miniature bull to take home with him.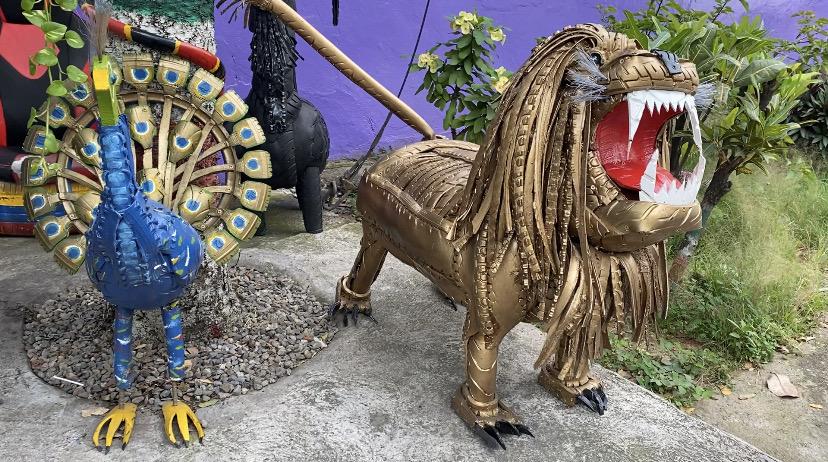 According to the Ministry of the Environment, used tires are not considered hazardous waste; however, they need to be returned to the producers through the collection mechanisms implemented to mainly favor retreading, use and recycling, preventing them from being burned in open spaces and as fuel in informal activities.
For the International Union for Conservation of Nature (IUCN), about 28% of the plastic waste that pollutes the oceans each year comes from small debris produced by tires and textiles.
Orlando, who is unaware of the great benefits that he is doing to the planet from his small workshop in Piedecuesta, will continue manufacturing animals that will come to adorn farms and places open to the public. Those who wish to give Orlando a used tire or buy one of his works can contact him on his social networks as @Orlandoperezartistaplastico.
Source: Radio Nacional
Keep Reading