Camila Cabello is premiering one of the most exciting roles of her life: coach of "The Voice".
The singer, who has Cuban roots, spoke exclusively at a press conference about her participation in the reality show.
"I am honored to have been considered for the role. I have a lot to contribute for the 10 years that I have been in this career, in addition, this program is very important because it has the power to change people's lives, "she said about the contestants.
"How would she have reacted ten years ago if I was told that she would be on this show as a coach? I would say, NO MAMES!" she added with a laugh.
Camila Cabello also explained that in her team she was looking for members who would leave her speechless. "They don't have to be technically perfect or excellent. There may be someone who is a diamond that is not polished but has a magical tone, or someone who covers in a creative way. It must offer something different, something new".
On how she would like to support the different musicians, winners and losers, she teased that there are several extremely talented ones and that she would not only like to bring them to her concerts to boost their careers. "I think that for me there are many ways to work, support and collaborate with them. In the end I chose them because they are inspiring artists. So, I would like to write with them, I would love to collaborate offstage".
Where to see "The Voice" with Camila Cabello as a coach
Don't miss Camila Cabello facing off with Gwen Stefani, Blake Shelton and John Legend every week through the Universal + streaming platform.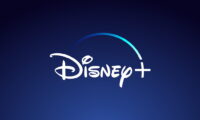 Open your account on Disney+ and you will have access to movies like Black Panther, Lightyear, Cruella and Pinocchio. You can also watch Star Wars series like The Mandalorian, Andor and The Book of Boba Fett.
Keep reading