Chicago P.D. is in full transformation after the departure of Jesse Lee Soffer as Jay Halstead. One of these changes also involves the attitudes of some characters, such as the one we present below, Dante Torres, who surprised us with a violent moment in episode 4 of season 10 of the police drama.
Chicago P.D. it will never be the same without Jesse Lee Soffer's Jay Halstead and that was made clear with Season 10 Episode 4 of the NBC police drama. In this installment, fans were able to see the true face of one of the detectives from the Intelligence Unit, which until now had not been revealed.
We are talking about Dante Torres, starring Benjamin Levy Aguilar, who until the last installment of Chicago P.D. He was Jay Halstead's protégé but without him he could move more towards the dark side in which another member of the team has enough experience: Hank Voight (Jason Beghe).
During the intelligence investigation into the murder of a woman Torres considered a second mother, he came across a street dealer who was waiting for him when he arrived at his house after the case was closed. The man warned Torres that it was time to move, but instead of being frightened by the threat, the Chicago P.D. he took off his jacket, badge and gun and punched the dealer repeatedly. Then he walked away.
The image of Torres acting that way in Chicago P.D. got too close to Hank Voight, a man the detective respects and begins to see for what he truly is. It is likely that with Jay Halstead out of the picture, Dante will find in the leader of the Intelligence Unit a friend, a mentor but above all an ally.
But given the way things are, it's worth asking if Chicago P.D. another Hank Voight. Probably not, but we think Officer Dante Torres' overtly violent attitude is a hint as to where your allegiance will move from him in season 10 of the police drama.
And Benjamin Levy Aguilar himself has confirmed it in an interview recently offered. According to the actor, in that scene something turned on inside him that can somehow blind him. In his opinion, that something was a kind of blind rage mixed with courage and with so many different things that make him a very dangerous person.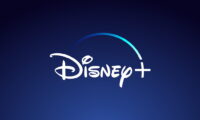 Open your account on Disney+ and you will have access to movies like Black Panther, Lightyear, Cruella and Pinocchio. You can also watch Star Wars series like The Mandalorian, Andor and The Book of Boba Fett.
Keep reading