Star Wars fans around the world were treated to an exciting first day at the STAR WARS Celebration in London. The event kicked off with a series of major announcements, including updates on highly anticipated productions such as Star Wars: Ahsoka, Star Wars: Skeleton Crew, and Indiana Jones and the Dial of Destiny.
Throughout the day, the surprises kept coming as a parade of actors and Lucasfilm personalities took the stage to reveal exciting new information about these iconic productions.
Star Wars: Andor
The day began with a welcome from host Ali Plumb to Kathleen Kennedy of Lucasfilm, who reflected on the success of the acclaimed Disney+ original series Star Wars: Andor. Later on, Tony Gilroy, the director, creator, and showrunner of the series, took the stage with stars Diego Luna, Adria Arjona, Kyle Soller, Denise Gough, Genevieve O'Reilly, Andy Serkis, Muhannad Bahair, and Joplin Sibtain, who was accompanied by the droid B2EMO. Fans were treated to exclusive footage of the second and final season, currently in production, which follows Andor's next steps in his fight to establish a fledgling Resistance. Kennedy, Gilroy, Sanne Wohlenberg, Diego Luna, and Luke Hull are the executive producers of the upcoming season, which will be exclusive to Disney+.
Star Wars: Acólito
Next up, Leslye Headland, the creator and showrunner of Star Wars: Acólito, joined Kennedy on stage. Headland was escorted by Kelnacca, a wookiee Jedi from the series, and presented an overview of the new mystery thriller. Acólito will take audiences to a galaxy of dark secrets and emerging powers of the Dark Side during the final days of the High Republic era. An ex-Padawan reunites with her Jedi Master to investigate a series of crimes, but the forces they face are more sinister than they ever could have imagined.
The series stars Amandla Stenberg, Lee Jung-jae, Manny Jacinto, Dafne Keen, Charlie Barnett, Jodie Turner-Smith, Rebecca Henderson, Dean-Charles Chapman, and veteran Star Wars actor Joonas Suotamo, who plays Kelnacca. Headland amazed the audience with a sneak peek of the series, which is currently in production and also stars Carrie-Anne Moss and Margarita Levieva. In addition to writing and directing, Headland is an executive producer alongside Kennedy, Simon Emanuel, Jeff F. King, and Jason Micallef. Rayne Roberts and Damian Anderson produce. Acólito will premiere exclusively on Disney+ in 2024.
Star Wars: The Mandalorian
The focus then shifted to Star Wars: The Mandalorian, as Kennedy invited executive producers Jon Favreau and Dave Filoni to the stage. Along with executive producer Rick Famuyiwa, they discussed the highly anticipated third season of the Disney+ exclusive series. After a special video greeting from its star Pedro Pascal, fans were treated to a sneak peek of next week's episode. Later, stars Giancarlo Esposito, Katee Sackhoff, Carl Weathers, and Emily Swallow took the stage and announced a special screening of the upcoming episode for attendees, to be held later that night.
In the third season of The Mandalorian, lone bounty hunter Din Djarin (Pascal) has reunited with Grogu. Meanwhile, the New Republic struggles to steer the galaxy away from its dark history. The Mandalorian will cross paths with old allies and make new enemies as he continues his journey alongside Grogu.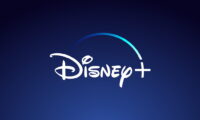 Open your account on Disney+ and you will have access to movies like Spiderman, Lightyear, Cruella and Pinocchio. You can also watch Star Wars series like The Mandalorian, Andor and The Book of Boba Fett.
Keep Reading