Based on the iconic 1988 film WILLOW, IN THE LAND OF ENCHANTMENT, the new original series premieres today, November 30, exclusively on Disney+.
There are stories that deserve to continue being told… even 34 years later. That is the case of Willow, the new Disney+ original series that premieres this November 30 and continues the story of the emblematic 1988 film WILLOW, IN THE LAND OF ENCHANTMENT.
Created by Lucasfilm, the new action-adventure production expands on the universe imagined by George Lucas in the 1980s, in which aspiring magician Willow (Warwick Davis) embarked on a journey to protect the life of baby Elora Danan and defeat to the evil queen Bavmorda (Jean Marsh) in her world of Andowyne. In the new story, the forces of evil descend on the kingdom of Tir Asleen ruled by Queen Sorsha (again played by Joanne Whalley). There, one of her sons, Prince Airk (Demspey Bryk) is kidnapped and the prince's sister, Princess Kit (Ruby Cruz), embarks on a dangerous mission to save him along with an unlikely band of heroes.
An iconic story
When WILLOW IN THE LAND OF ENCHANTMENT hit theaters in the United States in May 1988, it quickly won the hearts of audiences. In the following months, its release in theaters around the world only expanded the fascination for that hero who defeated an evil queen and protected the baby destined to unite the kingdoms. Since then, the film continues to attract fans of all ages. "Over the years, it has become a project that people always want to talk to me about. People grew up with that world and those characters, which is very gratifying," says Ron Howard, director of the film and executive producer of the new series.
The public's affection for the story led Howard and Lucas to talk on more than one occasion about the possible return to that universe, with a serialized approach and hand in hand with a new generation of viewers. With the arrival of Disney +, the wish came true.
Early discussions about the project took place on the set of the 2018 film HAN SOLO: A STAR WARS STORY, which featured Howard as director and actor Warwick Davis in the cast. Also participating in the talks were Kathleen Kennedy, president of Lucasfilm, and Jonathan Kasdan, co-writer of that film and writer, executive producer and showrunner of Willow.
"Right there and then I set out to dedicate myself, by myself, to bringing Willow Ufgood back. It's one of those dreams you have and you think, maybe I'll be able to make it come true," confesses Kasdan, adding, "When I was a kid, I liked WILLOW IN THE LAND OF ENCHANTMENT a lot. I was eight years old, almost nine, the ideal time for a child to see a movie like that on the big screen. For me it was amazing, a little scary and amusing, everything that I associated with the experience of going to the movies, and it really stuck with me and had a profound effect on my imagination."
Expanding the magic
The new story pays homage to the original film by reintroducing its universe and marking the return of some of its beloved characters, but does so from a contemporary perspective. "Jon Kasdan loved the mix of humor, magic and adventure that was in the original film and he knew how to apply his very particular way of doing things in a way that fit perfectly with this world and these characters, so that It was a great creative progression," Howard notes.
Willow presents a magical world in which a race of goblins -the brownies-, wizards, trolls and other mystical creatures flourish. There, an unlikely band of heroes embark on a perilous quest to places beyond home, where they must face their inner demons and unite to save their world. Thus, the series transcends the settings presented in 1988 and takes place in environments as varied as the jungle and haunted castles. "Willow is built around the DNA of the original film, but with a very organic and fresh forward-thinking style, tone and energy. There is nothing old school about her," Howard concludes.
The return of beloved characters
To the delight of fans of the original film, Willow marks the return of Warwick Davis as the iconic magician from the series' title. Willow is now High Aldwyn of the Nelwyn people. Davis first played the character when he was just 17 years old, so his return to the project allowed him to approach it with a new perspective and an extensive acting career accumulated over these 34 years.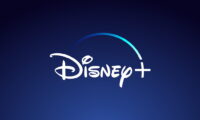 Open your account on Disney+ and you will have access to movies like Black Panther, Lightyear, Cruella and Pinocchio. You can also watch Star Wars series like The Mandalorian, Andor and The Book of Boba Fett.
"Willow", the new Disney+ series based on a story already told in the movies
In 1988 the cinema was dazzled by Willow's story. 34 years later her legend is revived and now we will live her series
The series also reintroduces Sorsha, now Queen of Tir Asleen. Famous for her beauty and composure, but also for her skill as a warrior and her knowledge of the intricacies of war, Sorsha was a groundbreaking character in the 1980s, when there weren't as many powerful female figures in the world. cinema. British actress Joanne Whalley returns to play the heroine.
New members
Together with Willow and Sorsha they inhabit the new universe of Willow, a collection of varied and charismatic characters. On the one hand, the series introduces Dove, a kitchen helper as beautiful and naive as she is tenacious and resourceful who works in the castle of Tir Asleen. British actress Ellie Bamber, who plays Dove, comments on her character: "Dove has a lot of things figured out internally, but she still has a lot to learn, and one day, with everyone else's help, she'll figure out what she is. the way to save the world. And I love the fact that it's something they all have to do together, because they can't do it without each other."
Audiences will also meet Kit, a vivacious and headstrong young princess played by actress Ruby Cruz, and her twin brother Airk, a handsome and self-assured prince played by actor Dempsey Bryk. Kit and Airk argue frequently, but are very fond of each other and protective of each other.
Rounding out the cast of central characters are Jade (Erin Kellyman), Kit's best friend who works at Tir Asleen's stables; Graydon (Tony Revolori), a smart and socially awkward young man who is challenged by the mission at the center of the story; and Boorman (Amar Chadha-Patel), a rogue warrior with a dubious past and a heart of gold who loves to spin tales.
"The public can identify with the choral cast. Some people will like Kit and that sort of swagger she has about her, others will be drawn to Graydon's sensitivity, or Boorman's quirkiness. And it's great when there are a wide variety of characters and personalities who all have a common mission at the same time," concludes executive producer Roopesh Parekh.
Willow premieres tomorrow November 30 exclusively on Disney + and will present new episodes every Wednesday.
Keep Reading