In the annals of British rock history, few cities have been as influential as Manchester. The city has been a fertile ground for iconic bands that have shaped the landscape of modern music. Among these, Oasis stands as a monumental figure, a band that not only defined a generation but continues to inspire new waves of musicians. Noel Gallagher, the band's co-founder and lead guitarist, has always been vocal about his love for Manchester and its rich musical heritage. But when it comes to naming the most exceptional British band, Gallagher has a surprising choice: The Smiths.
The Smiths: A Profound Influence on Noel Gallagher
Noel Gallagher's admiration for The Smiths is deeply rooted in his upbringing and musical journey. He has collaborated extensively with Johnny Marr, The Smiths' guitarist, and the two share a unique synergy. Both hail from Irish immigrant families that settled in Manchester, a commonality that has strengthened their musical bond. Gallagher describes working with Marr as an effortless process, where Marr listens to a track for the first time and instinctively knows what to add, a testament to their musical compatibility.
Oasis: A Mosaic of Influences
While Oasis has left an indelible mark on the music industry, Gallagher doesn't consider himself an innovator. He sees himself as a culmination of his influences, which include bands like The Sex Pistols, The Jam, The Buzzcocks, Joy Division, and New Order. These bands have shaped his musical sensibilities, and he acknowledges that he hasn't invented a new sound but has rather integrated these influences into his compositions.
The Uniqueness of The Smiths
Gallagher holds The Smiths in high regard, describing them as the most unique band to have ever emerged from England. He believes that while he had a vision for what music should be, The Smiths surpassed all expectations with their groundbreaking songs. Their distinctiveness lies not just in their music but also in the way they have influenced an entire generation of musicians, including Gallagher himself.
The Unlikely Reunions
Both Oasis and The Smiths have little chance of reuniting, albeit for different reasons. Gallagher's ongoing feud with his brother Liam is a well-known obstacle for Oasis, while internal disputes and the recent passing of bassist Andy Rourke make a Smiths reunion improbable. However, Gallagher humorously notes that should The Smiths ever decide to reunite, he would be more than willing to join them on tour.
For the last
The impact of bands like Oasis and The Smiths on British music culture is immeasurable. While they may never share the stage, the influence they have had on each other and on the music world at large is a legacy that will continue to resonate for generations to come.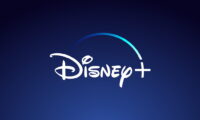 Open your account on Disney+ and you will have access to movies like Spiderman, Lightyear, Cruella and Pinocchio. You can also watch Star Wars series like The Mandalorian, Andor and The Book of Boba Fett.
Keep Reading