Billie Eilish, the 21-year-old pop sensation, recently took to social media to unveil her latest tattoo, a sprawling design that runs down her spine. The tattoo has ignited a flurry of reactions, speculations, and debates among her fans and followers. While some are in awe of the intricate artwork, others are scratching their heads, trying to decipher its meaning.
The singer had previously teased her fans with a glimpse of the tattoo last month, sharing a snippet of the design on the nape of her neck. Now, with the full reveal, the conversation has intensified, leaving many to wonder what the tattoo symbolizes.
The Tattoo's Enigmatic Design
Billie Eilish's new tattoo is nothing short of a spectacle. Captured in a photograph where she lies face down, the tattoo is prominently displayed along her back. The ink appears to be freshly applied, adding to the allure and mystery of the design.
While many fans took to social media to express their admiration for the artwork, a segment of her following is puzzled. Tweets and comments range from "Can someone explain Billie Eilish's tattoo to me?" to "What does it even mean?" The design has certainly stirred the pot, leaving many in a state of curiosity and bewilderment.
Theories and Speculations
The tattoo has given rise to various theories and interpretations. Some fans speculate that it resembles the portal from the popular TV series 'Stranger Things,' while others suggest it's a form of "cyber sigilism," a term that has added another layer of enigma to the discussion.
The tattoo has not only captivated Billie Eilish's fan base but has also spilled over into broader social media discourse. People are intrigued, and the tattoo has become a subject of numerous online debates. While some argue that the design is open to interpretation and doesn't necessarily have to mean anything, others are keen on finding a deeper meaning or symbolism behind it.
Billie Eilish's Perspective on Her Music
In a somewhat related note, Billie Eilish recently appeared on Jimmy Kimmel Live! where she discussed her hit single "Bad Guy." She humorously described the song as the "stupidest song in the world," emphasizing that it was meant to be taken lightly. The singer believes that the song, like her new tattoo, is open to interpretation and should be viewed with a sense of humor.
The tattoo and her recent comments on "Bad Guy" both serve as reminders of Billie Eilish's unique approach to her art and public persona. She enjoys keeping her audience on their toes, whether it's through her music or her choice of body art.
Final Thoughts on the Tattoo's Impact
Billie Eilish's new tattoo has undoubtedly become a hot topic, sparking conversations and theories far and wide. Whether it holds a deeper meaning or is simply a form of artistic expression, one thing is clear: it has succeeded in capturing the public's attention and fueling discussions. As we await an official explanation from the singer herself, the tattoo remains a fascinating subject that continues to intrigue and mystify.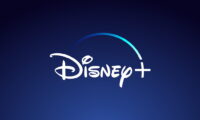 Open your account on Disney+ and you will have access to movies like Spiderman, Lightyear, Cruella and Pinocchio. You can also watch Star Wars series like The Mandalorian, Andor and The Book of Boba Fett.
Keep Reading