It is always nice to witness positive news, and even more so when it comes to animals that come into the world, as is the case with Moke. This gorilla was born in the Smithsonian National Zoo, located in the city of Washington, United States.
It was a great joy for everyone, both veterinarians and practitioners, keepers and animal lovers, since this species of gorilla is in serious danger of extinction. The causes that most haunt these animals are poaching and genetic health problems to which they are exposed.
However, and returning to the good news, Moke's parents, Calaya and Baraka, gave the world a little gorilla full of fur and with a face overflowing with love and tenderness. In addition, they broke the losing streak, since it had been more than nine years since a gorilla was born in this zoo.
Calaya is the first time she has given birth to a gorilla. At 15 years old, she has had a hard time being a mother, but she finally made it thanks to the great team at the zoo. Also, it's a huge win for the hard working zoo workers as they claim this birth is considered relevant because these gorillas are extinct.
To give us a more approximate idea, in the last 25 years the world population of these gorillas has decreased by 60%, which means that the birth of a mammal of this family is important to continue with its preservation.
But this is not all since, through the videos published by the zoo, there is something that caught the attention of millions of social network users: the loving way in which Calaya takes her newborn son in her arms. her.
Calaya takes Moke in both of his arms and showers him with kisses and hugs, as if he were a human being. Moke, newborn, allows himself to be kissed and expresses all his innocence in his gestures.
It seems incredible, but even today the attitudes and behavior of animals are surprising. And it leads us to think that on the one hand human beings greatly underestimate the intelligence and emotions of animals, while on the other hand human beings have become colder, more distant and cruel.
However, we must not forget Baraka, Moke's father, who stayed a safe distance while Calaya gave birth, and then celebrated when he finally became a father.
As the weeks went by, Moke the gorilla became a favorite of the Smithsonian's National Zoo. All the workers want to caress him and be close to him, while the visitors spend a lot of time observing the relationship he has with his parents and taking pictures of him.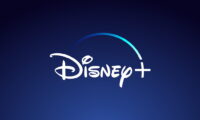 Open your account on Disney+ and you will have access to movies like Black Panther, Lightyear, Cruella and Pinocchio. You can also watch Star Wars series like The Mandalorian, Andor and The Book of Boba Fett.
Keep Reading