The entertainment world is abuzz with excitement as Kiefer Sutherland returns to the small screen in a thrilling new espionage series, "Rabbit Hole." Now streaming exclusively on Paramount+, this action-packed show will keep viewers on the edge of their seats as they follow John Weir (Kiefer Sutherland), a master of corporate espionage, through a labyrinth of deceit and intrigue.
Kiefer Sutherland's Next Big Role
Kiefer Sutherland, best known for his iconic role as Jack Bauer in the hit series "24," is no stranger to the world of action and espionage. In "Rabbit Hole," Sutherland takes on the character of John Weir, a cunning and resourceful corporate spy who finds himself at the heart of a sinister conspiracy. As he delves deeper into the rabbit hole, Weir discovers that nothing is as it seems and that the true deception lies in the fabric of reality itself.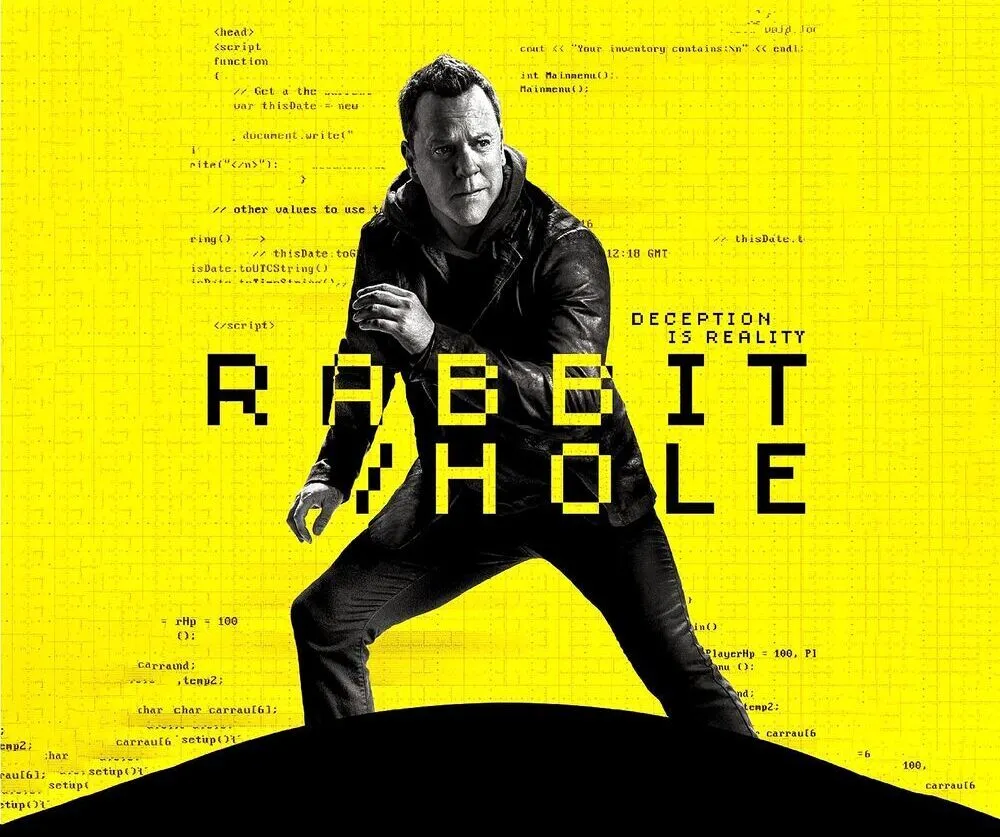 Plot Synopsis:
"Rabbit Hole" follows John Weir, an expert in corporate espionage, as he uncovers a nefarious plot that threatens the very foundations of the global economy. Employing his unique skill set, Weir infiltrates the highest echelons of power to unravel the intricate web of deceit spun by the shadowy forces pulling the strings. With danger lurking around every corner and time running out, Weir must navigate a world of lies and betrayal to expose the truth and save the world from impending disaster.
Cast and Crew:
Joining Kiefer Sutherland in "Rabbit Hole" is an ensemble cast of talented actors, including Meta Golding as Hailey Winton, Enid Graham as Josephine "Jo" Madi, and Rob Yang as Edward Homm, among others, who bring their own unique flair to the series. Behind the camera, the series is helmed by directors Glenn Ficarra & John Requa, whose previous work includes Jungle Cruise and Smallfoot. The captivating storyline is crafted by the same directors, ensuring a gripping narrative that keeps audiences guessing until the very end.
Paramount+ Exclusive:
"Rabbit Hole" is the latest in a string of high-quality, exclusive content made available to subscribers of the Paramount+ streaming service. With a diverse selection of hit movies, television series, and original programming, Paramount+ continues to solidify its position as a major player in the streaming landscape. Don't miss your chance to dive headfirst into the suspenseful world of corporate espionage with Kiefer Sutherland in "Rabbit Hole," now streaming exclusively on Paramount+.
Open for free your account on Paramount+ and watch movies and series like The Rookie, Tulsa King, or Star Trek: Strange New Worlds. Also you may watch the NFL, NBA y other Soccer Leagues like UEFA.
"Rabbit Hole" promises to be a thrilling and intense addition to the espionage genre, with Kiefer Sutherland expertly leading viewers through a world where nothing is what it seems. As the series unfolds, fans will be left guessing and questioning the nature of reality itself. Don't miss this captivating new series, now streaming exclusively on Paramount+.
Keep Reading