The Soundtrack Takes Center Stage
In episode 3 of the highly anticipated series, Grease: The Rise of the Pink Ladies, the soundtrack grabs the spotlight. The series has already garnered rave reviews for its engaging narrative, dynamic characters, and the fresh take on a beloved classic. This episode features a range of songs that pay homage to the original Grease while adding their unique flavor, enhancing the overall experience for fans old and new.
Nostalgia Meets Modernity: A Winning Combination
The episode 3 soundtrack masterfully blends iconic Grease tunes with contemporary tracks, offering a perfect balance of nostalgia and innovation. Here are some of the standout songs from the episode:
Summer Nights – This classic tune is reimagined with a modern twist, infusing the episode with a sense of fun and excitement as the Pink Ladies recount their summer adventures.
Tell Me More – The catchy chorus of this pop gem has the Pink Ladies and their new friends at Rydell High eager to learn more about each other's lives.
Born to Hand Jive – This dance number brings the whole school together in a lively and energetic performance that showcases the Pink Ladies' moves.
Greased Lightnin' – A fast-paced rock anthem that underscores the characters' determination and drive as they navigate the challenges and triumphs of high school.
Exploring the Characters Through Music
One of the most remarkable aspects of the Grease: The Rise of the Pink Ladies soundtrack is how it delves into the characters' personalities, dreams, and struggles. In episode 3, each song choice reflects the essence of the characters and the emotions they experience during their journey. This musical approach deepens our understanding of the Pink Ladies and their friends, allowing viewers to form stronger connections with them.
Rizzo's Rebellion: A Tale of Independence
Rizzo's character is portrayed with complexity and depth through the powerful ballad There Are Worse Things I Could Do. This song captures her rebellious spirit and fierce independence, while also revealing her vulnerability.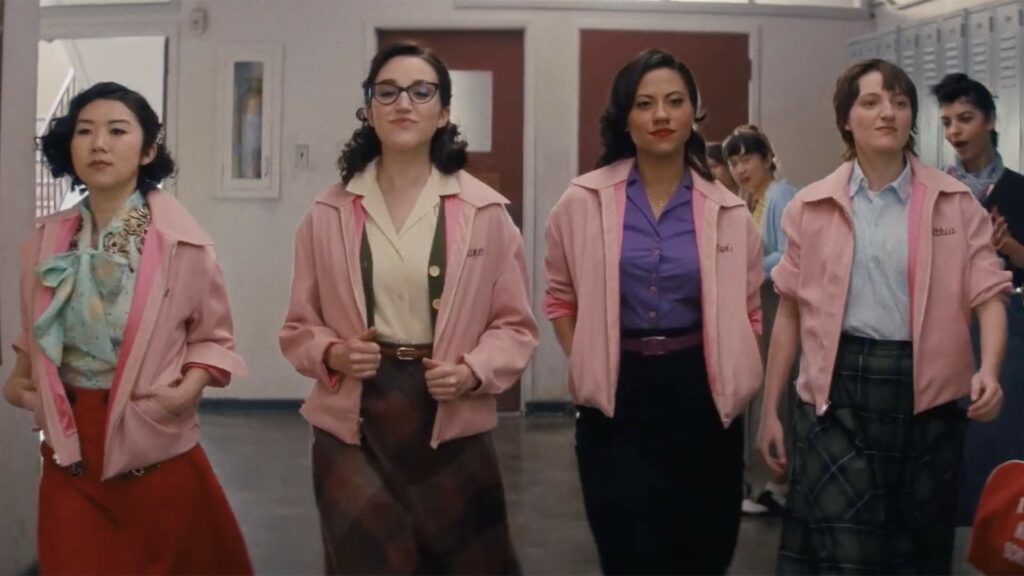 Frenchy's Passion: A Journey of Self-Discovery
In Beauty School Dropout, Frenchy's desire to break free from societal expectations and pursue her dreams is showcased. This soulful melody underscores her journey of self-discovery and personal growth.
A Soundtrack That Sets the Tone
The episode 3 soundtrack of Grease: The Rise of the Pink Ladies sets the stage for a captivating and immersive experience. By blending classic tunes with modern hits and exploring the characters through music, this soundtrack contributes to the series' growing success. Whether you're a long-time Grease fan or new to the story, you won't want to miss the musical journey in this latest episode.
Open for free your account on Paramount+ and watch movies and series like The Rookie, Tulsa King, or Star Trek: Strange New Worlds. Also you may watch the NFL, NBA y other Soccer Leagues like UEFA.
Keep Reading