Attention, everything that we are going to comment on the finale of the third season of Law & Order: Organized Crime, may not be to the liking of many and without a doubt, these comments on the series will surely leave disturbing scenes that will probably leave us breathless. In this episode, the most beloved squads of the NYPD come together and make us suffer in each scene.
Disclaimer: what your about to read is a spoiler of the series, if you do not want to ruin what you expect from the story, do not continue this reading.
A thrilling ending to Law & Order: Organized Crime
In the thrilling season three finale of Law & Order: Organized Crime, Benson (Mariska Hargitay) and Stabler (Christopher Meloni) finally unmask the criminal behind the insidious revenge-for-hire website Shadowërk. In a flashback to six months ago, we meet a young man named Kyle, emotionally fragile, antisocial, and living in his mother's penthouse while working on something that would "change the world." Kyle is the evil force behind Shadowërk.
The dangerous Shadowerk
Disillusioned by the state of the world, Kyle was on the brink of suicide, but then Shadowërk received the first list from him for a hit man. Shadowërk's traffic was the vindication Kyle needed to grow the site to what it is today. Operating under the name Hyakunin Giri six months later, it's apparent that Kyle has grown even more passionate about his dangerous creation.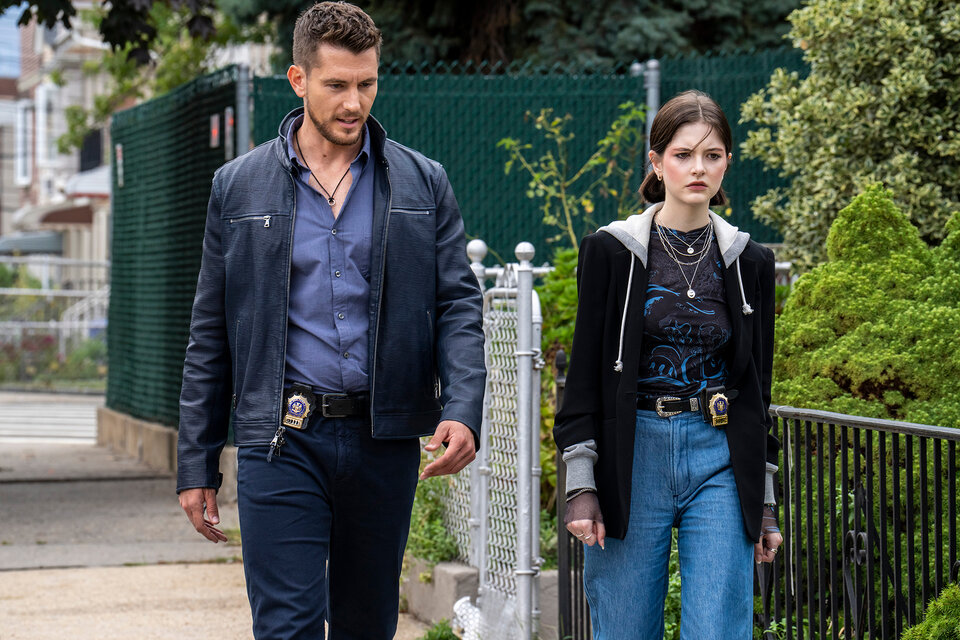 Detective Whelan searches for Shadowérk
In the SVU season 24 finale, the OCCB and SVU monitored Hyakunin Giri/Kyle's server room located in his mother's office building and brought all employees in for questioning. The arrests prompted Kyle to restore Shadowërk and put a price on the heads of Benson and Stabler at $50,000 each, which was a major hurdle early on in the OC ending.
A bullet in the hip for Benson
Benson and Stabler had to keep a low profile now that they were targets. They decided to go eat at a restaurant, but soon a gunman entered the place, spraying tear gas in everyone's faces. The gunman made a beeline for Benson and Stabler to take them out; luckily, Benson managed to wet a napkin to keep the view of him and get out of trouble.
Benson gets up to shoot the gunman, but during the ensuing chaos, she is shot herself. A blinded Stabler pulls the firearm from her, but is unable to fire due to the tear gas. Benson leans over and guides Stabler's gun, assuring her that she can still see, and shoots the gunman instantly. The assailant has been subdued, but Benson was shot in the left hip and doesn't look too good. A blurry-eyed Stabler picks her up and takes her to the nearest hospital.
Fin (Ice T) and Ayanna Bell (Danielle Moné Truitt) arrive on the scene and confirm that the shooter was working under Shadowërk's roster. Later, the two sergeants interview Linda, who has asked for a lawyer and still doesn't want to turn Kyle over. Rollins acknowledges the defendant's negative behavior from the sidelines and joins the interrogation to talk to Linda about her son.
A tragic end for Whelan
The detectives hear a shot in the distance, and Whelan and Reyes immediately head towards the source of the shot. Bell sees an armed Kyle running in the distance, closing in on Reyes and Whelan's location. Kyle takes aim at the OCCB detectives, and while Reyes manages to wound him, Kyle manages to shoot Whelan in the neck. Reyes rushes to his fallen partner's side and insists that a medic respond immediately. As Reyes frantically tries to stop the flow of blood, Whelan tells Reyes that he can't feel his legs.
In a heartbreaking scene, Whelan tells the doctor to help Kyle instead of continuing to work on him, and Reyes breaks down in frustration. There is nothing the OCCB can do but try to keep Kyle alive to prevent Shadowark from continuing. As a result, Whelan dies, leaving both teams in tears as his grieving father is released from the hospital.
Before Whelan's funeral, Stabler visits Benson in his office. He tells her that losing Whelan reminded him how precious life is. Stabler then gives Benson a gift and says that it is meant to be a reminder to her to find her happiness in her absence.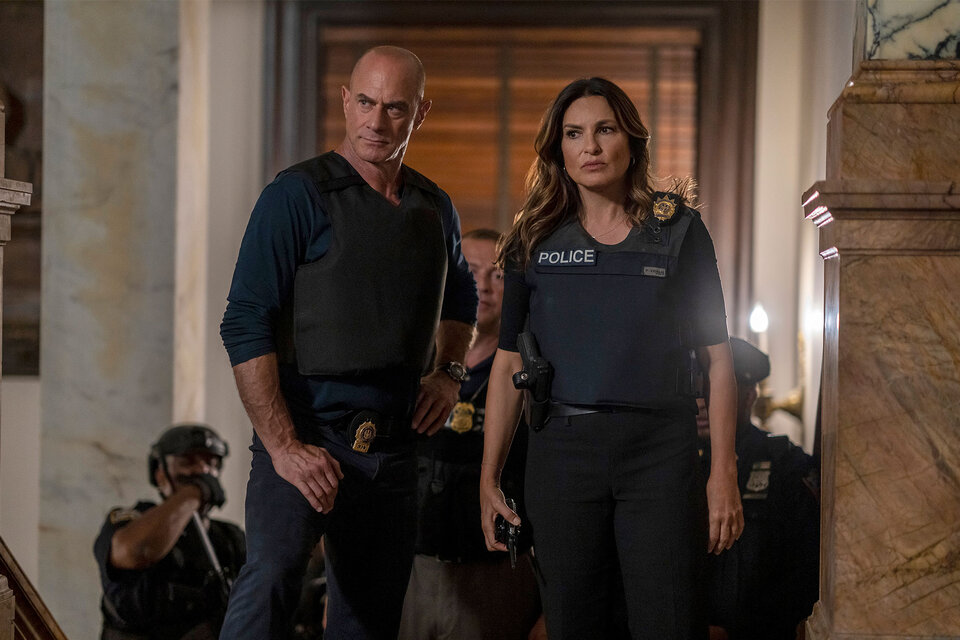 An unmissable double chapter
The season three finale of Law & Order: Organized Crime left us with mixed emotions, from the intensity of Shadowërk's revelation, the bullet Benson took, to the tragic loss of Whelan. However, despite adversity, the characters remind us of the importance of seeking happiness and moving forward. We can't wait to see what the next season of Law & Order: OC has in store for us.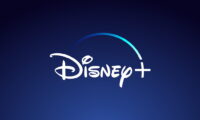 Open your account on Disney+ and you will have access to movies like Spiderman, Lightyear, Cruella and Pinocchio. You can also watch Star Wars series like The Mandalorian, Andor and The Book of Boba Fett.
Keep Reading