Juanes, the 27-time GRAMMY and LATIN GRAMMY Award-winning Colombian singer-songwriter, debuts his new single "Gris," a melancholic and introspective examination of the difficulties facing a long-term marriage due to the COVID quarantine and leading the couple to to go through a period of gray emotions.
Briefly described by Juanes as a "very personal and cathartic" song, "GRIS" is the second showing in a four-year period in which the renowned artist dedicated himself to creating original material, following the release of his tribute album and his tour. world 'ORIGEN', with which he won GRAMMY & LATIN GRAMMY awards.
"One of the most difficult things in life is human relationships, but they are also one of the most beautiful. A little over a year ago, I had a very difficult situation with my wife. We have been married for 22 years, we have 3 teenage children and we began to argue over certain ways of thinking, plus the Covid lockdown. They were moments of great confusion. In our situation we came to think that our relationship had ended. It was a very strong discussion, days of great frustration. Art and music become a catharsis and a cure. This GRAY song talks about that hard moment that I lived in my relationship from a more poetic, artistic and conceptual point. Fortunately we were able to move forward, as we have done many times in our relationship. That was the result of a wonderful song and definitely one of my best songs. I hope you enjoy it". – Juanes
"Working with Juanes is always a pleasure. When we talked about the concept of 'Gris', we really wanted to create something that would take the viewer into the world of the song. The video depicts the turmoil in a relationship and the internal struggles we go through. The collapsed house, the 360 degree rotating scene, the rain, the snow and the collapsing interior walls symbolize the hurricane we feel inside when we fight our emotional struggles. Our goal was to create something beautiful and artistic that would resonate with viewers." – José-Emilio Sagaró, director
This new creative cycle, which began with the first single "Amores prohibidos" – which has already been praised by critics and has been at the top of Monitor Latino's General Radio Airplay chart for several weeks in Mexico – combines a general return to electric guitar with a deep dive into the acclaimed songwriting passion of the artist, who during the pandemic turned his attention inward to re-examine life, love, family and more of his own emotional complexities and imagination. Both JUANES, and his producer and close collaborator Sebastian Krys, (also a multiple GRAMMY Award recipient) feel that this period of writing and recording represents another new creative pinnacle for the Colombian artist.
Source: Estereofonica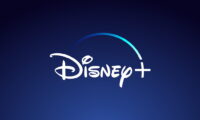 Open your account on Disney+ and you will have access to movies like Spiderman, Lightyear, Cruella and Pinocchio. You can also watch Star Wars series like The Mandalorian, Andor and The Book of Boba Fett.
Keep Reading